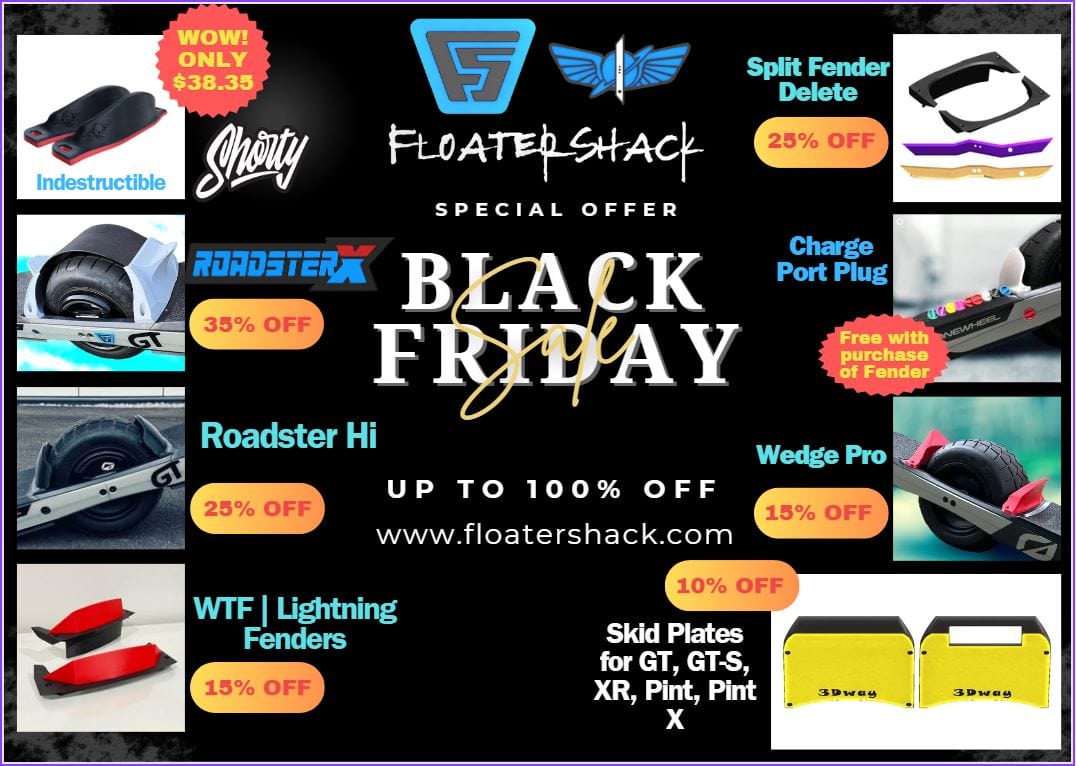 Happy Holidays! Enjoy the biggest saving of the year on all accessories for Onewheel. Free (100% off) charge port plug with every fender purchase, because we care! Please feel free to contact us directly through the Live Chat or email us at floatershack@gmail.com. We will be happy to answer any question regarding our products or shipping.
SHOP NOW
Floater Shack is a provider of aftermarket Onewheel® accessories for the Onewheel+ XR™, Onewheel Pint™, Onewheel Pint X™, and Onewheel GT™ since 2019.
Home of the largest selection of Low Profile Split Fenders for
Onewheel®.
A Passion for Onewheel Fenders
Bikini | Asymmetrical | Convertible | Sendy | Wedge Pro | Carve Pro | Shorty | Roadster
2023 New Accessories for Onewheel
View all
Featured Accessories for Onewheel
View all
We carry the Best Onewheel Accessories for Trail Riding.